Panel members include:
Don Foreman, Executive Member of Canadian Network on Cuba and 35-year activist with CUPW (Canadian Union of Postal Workers), and Errol Sharpe, Publisher, Fernwood Publishing (Halifax)
"Arnold August is one of the foremost experts on Cuba and the 1959 Revolution, which continues to shake the world. In this new book, August puts forth a valuable, detailed account of U.S.–Cuba relations dating back to 1783 and continuing to the present time. August shows that this relationship has centred on the U.S.'s attempts, sometimes successfully, to dominate Cuba and exploit it as its own playground and, in the case of Guantánamo, as a maximum-security prison. As he shows, the 1959 Revolution broke the U.S. hold over Cuba, and the U.S. has tried desperately, and many times violently, to regain its control over the island. Obama opened diplomatic ties with Cuba for the first time in 50 years. August explains what this opening means for both countries, and where he sees U.S.–Cuba relations heading after the death of Fidel Castro at age 90 and the rise of U.S. President Donald Trump. For those who want a fresh and reasoned perspective on Cuba and U.S. relations — and with it a perspective very different from that which we get from the mainstream Western media — this book is a must-read."
— Daniel Kovalik, teacher of international human rights, University of Pittsburgh, School of Law. He is Senior Associate General Counsel of the United Steelworkers, AFL-CIO (USW). He has worked for the USW since graduating from Columbia Law School in 1993. While with the USW, he has served as lead counsel on cutting-edge labor law litigation, including the landmark NLRB cases of Lamons Gasket and Specialty Health Care. He has also worked on Alien Tort Claims Act cases against The Coca-Cola Company, Drummond and Occidental Petroleum – cases arising out of egregious human rights abuses in Colombia. The Christian Science Monitor, referring to his work defending Colombian unionists under threat of assassination, recently described Mr. Kovalik as "one of the most prominent defenders of Colombian workers in the United States." Mr. Kovalik received the David W. Mills Mentoring Fellowship from Stanford University School of Law and was the recipient of the Project Censored Award for his article exposing the unprecedented killing of trade unionists in Colombia. He has written extensively on the issue of international human rights and U.S. foreign policy for the Huffington Post and Counterpunch and has lectured throughout the world on these subjects.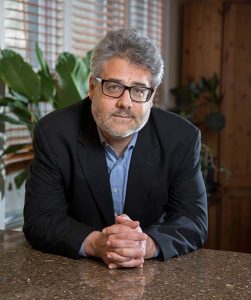 Discussion will be followed by a book-signing. All the author's royalties from sales at the event will be donated to the Canadian Network on Cuba Hurricane Irma Recovery Fund.
Endorsed by:
Canadian Network on Cuba (CNC) and the Nova Scotia Cuba Association
Thursday, March 15
7:00 pm
Halifax North Memorial Library
2295 Gottingen St., Halifax NS