Webinar Saturday, February 12.
New York, Toronto 9 am EST, Havana 9 AM, Teheran 5:30 PM, Beijing 10 PM, London 2 PM.
On the 43rd Anniversary of the Islamic Revolution.
This webinar highlights and supports Iran and Cuba in pursuing pluri–polarity against the US and its allies' attempt to maintain hegemony.

Voices of Iran: 
First Row – Left to Right
Abdolhamid Shahrabi
Ali Abutalebi
Ali Yerevani
Second Row – Left to Right
Bahman Azad
Mohammad Ghorbani  
Dr. Saïdeh Khadir
Information on all speakers and free registration:
https://www.eventbrite.com/e/iran-cuba-promoting-pluripolarity-tickets-258647600937
YouTube Live:
https://www.youtube.com/c/GeopoliticalEconomy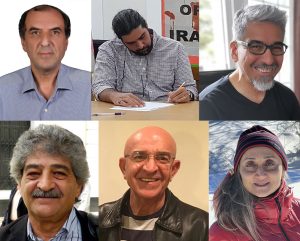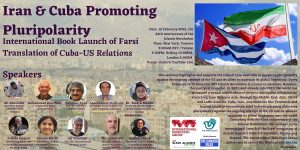 UH