Arnold August CubaExpert
Arnold August CubaUSRelationsExpert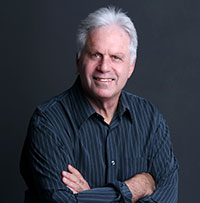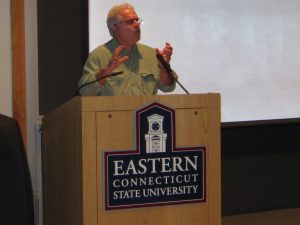 An expert on Cuba, Arnold August offers a revealing view of the conflict between Washington and Havana and the foreign policy of the United States vis-à-vis the island.
— Salim Lamrani, Sorbonne Paris IV University
Arnold August, a CubaExpert,  holds a master's degree in political science from McGill University, Montreal (1970). From the mid-1970s to 1994, he worked as a researcher, and political and trade union activist.
The Montreal-based author, journalist and lecturer wrote Democracy in Cuba and the 1997–98 Elections (Editorial José Martí, Havana, 1999).
In 2013, his next book, Cuba and Its Neighbours: Democracy in Motion, was co-published in English by Zed Books (U.K.) and Fernwood Publishing (Canada), and distributed in the U.S. by the University of Chicago Press. The countries under consideration are Venezuela, Bolivia, Ecuador and Cuba, on the one hand, and the U.S., on the other, with the common thread of participatory democracy.
It was reviewed in the following: International Journal of Cuban Studies (U.K.), European Review of Latin American and Caribbean Studies (Netherlands), Monthly Review's MR Online (U.S.), Green Left Weekly (Australia), CubaDebate (Cuba), Radio Habana Cuba (Cuba), CounterPunch (U.S.). Praise for the book came from academics and activists in Canada, Cuba, the U.K. and the U.S.
In 2014, the Spanish version was published in Cuba by Ciencias Sociales.
A Korean version was released in 2015 by a progressive South Korean publisher.
His third book on Cuba, published by Fernwood Publishing, is entitled Cuba–U.S. Relations: Obama and Beyond (April 2017). It is expected to be published in a Cuban Spanish-language version in February 2018. He is considered to be a CubaUSRelationsExpert
His work on Cuba is based on his extensive stays and research on the island since 1997.
Since 1999, based on his books published in English, he has given conferences and lectures at universities in the U.S., Canada, Europe, Cuba and Puerto Rico. He is a member of the Latin American Studies Association (LASA, based in the U.S.), the Canadian Association for Latin American and Caribbean Studies (CALACS), the Cuba Research Forum at the University of Nottingham (U.K.) and the Network of Intellectuals and Artists in Defense of Humanity based in Caracas.
In 2013, he received the Félix Elmuza Award for outstanding journalism from the Association of Cuban Journalists.
Between 2008 and April 2017, as part of the opposition to ongoing media disinformation on current affairs, he wrote more than 70 articles on Cuba, Venezuela, Honduras and the new regional integration movement. These articles were published on many websites around the world in both English and Spanish as well as some in French. During this time, he was interviewed on dozens of radio and television programs in the U.S., Canada and Venezuela.
For further information see : CubaUSRelations.com