Arnold August's Third Book on Cuba.
CubaUSRelations: Obama and Beyond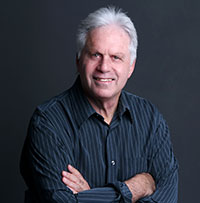 Contains an analysis of Trump's evolving Cuba policy.
Just released from Fernwood Publishing.
https://www.cubausrelations.com/
Any open-minded discussion about the asymmetrical Cuba–U.S. relations should start with this highly readable, informative book.
— James D. Cockcroft, three-time Fulbright Scholar
An expert on Cuba, Arnold August offers a revealing view of the conflict between Washington and Havana and the foreign policy of the United States vis-à-vis the island.
— Salim Lamrani, Sorbonne Paris IV University
This book could not have been more timely. With Fidel Castro's death focusing outside attention on Cuba's future and with Trump's election throwing U.S.–Cuban "normalization" into question, Arnold August contests the common assumptions and public rhetoric about Cuban politics and about that "normalization."
— Antoni Kapcia, University of Nottingham
August provides the reader with a bridge across time and nations to understand the changes that have led to the "normalization" of Cuba–U.S. relations and serves as a guide to the Trump future.
— Helen Yaffe, London School of Economics
Here at last for English-speaking readers is a full overview of U.S. relations with Cuba from Cuban points of view. The book is essential background for understanding whatever President Trump has in store.
— Cliff DuRand, Morgan State University
In this new book, August puts forth a valuable, detailed account of U.S.–Cuba relations dating back to 1783 and continuing to the present time. August explains what this opening means for both countries, and where he sees U.S.–Cuba relations heading after the death of Fidel Castro at age 90 and the rise of U.S. President Donald Trump.
— Daniel Kovalik, teacher of international human rights, University of Pittsburgh, School of Law
In his third book, August's deft analysis, firmly grounded in a prolonged exposure to Cuban history and debates while mapping out the possible future developments, makes for an enlightening book.
— Claude Morin, professor (retired) of Latin American history, Université de Montréal
The book provides valuable insights into what we might expect from a Trump government in the post-Fidel era. This book is a must-read for understanding the constantly evolving imperialist strategies of the United States, not only in Cuba, but throughout the world in the 21st century.
— Garry Leech, independent journalist and teacher of international politics, Cape Breton University
August engages critically with Cuban intellectuals and bloggers fighting in the "Cultural War", challenging the Revolution's cohesion since the 2014 "normalization" process began.
— Steve Ludlam, senior lecturer (retired), University of Sheffield, and editorial board member, International Journal of Cuban Studies
The book is a timely and valuable source of clear analysis of Cuba–U.S. relations at the dawn of the Trump era.
— Pepe Ross, adjunct professor, University of Albany, State University of New York
For the Table of Contents, Biographies of Keith Ellis (Prologue), Ricardo Alarcón (Introduction), Arnold August (Author), and how to purchase the book:
https://www.cubausrelations.com/
Keep up to date! Like and follow my Cuba–U.S. Relations FaceBook page:
https://www.facebook.com/CubaU.S.Relations/
Keep up to date! Like and follow my Cuba–U.S. Relations Face Book page: