All are invited to the Toronto launch of Arnold August's latest book, Cuba–U.S. Relations: Obama and Beyond.
The evening will feature a panel discussion with Arnold August, Keith Ellis, Julio Fonseca, and moderated by Elizabeth Hill (CCFA, Toronto).
Friday, October 13 at 6:30 PM – 9:30 PM
A Different Booklist
777-779 Bathurst Street, Toronto, Ontario M5S 0B7
Bathurst Station Eastbound Platform
Sponsored by Fernwood Publishing and A Different Booklist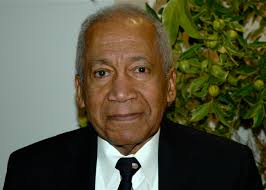 Keith Ellis. Born in Jamaica. Professor Emeritus, Department of Spanish and Portuguese, University of Toronto, and Professor of Merit. Doctor honoris causa from the University of Havana and the Order of Distinction from the government of Jamaica. He is a Fellow of the Royal Society of Canada. Author of the Foreword to Cuba–U.S. Relations: Obama and Beyond.
"Arnold August brings to the task his finest gift, his superbly developed talent as a journalist, understanding this to mean the habit of assessing different aspects and representations of reality, so that he offers an ultimate fairness to the reasonable and humane reader. August constantly exhibits a related attribute: his remarkable power of analysis. The two together make the experience of reading him an enlightening one."

— Keith Ellis
Further information: FaceBook-
https://www.facebook.com/events/110955159576979/?acontext={%22ref%22:%22106%22,%22action_history%22:%22null%22}
And web site-
https://cubausrelations.com/Blog/cuba-montreal-author-arnold-august-book-launch/